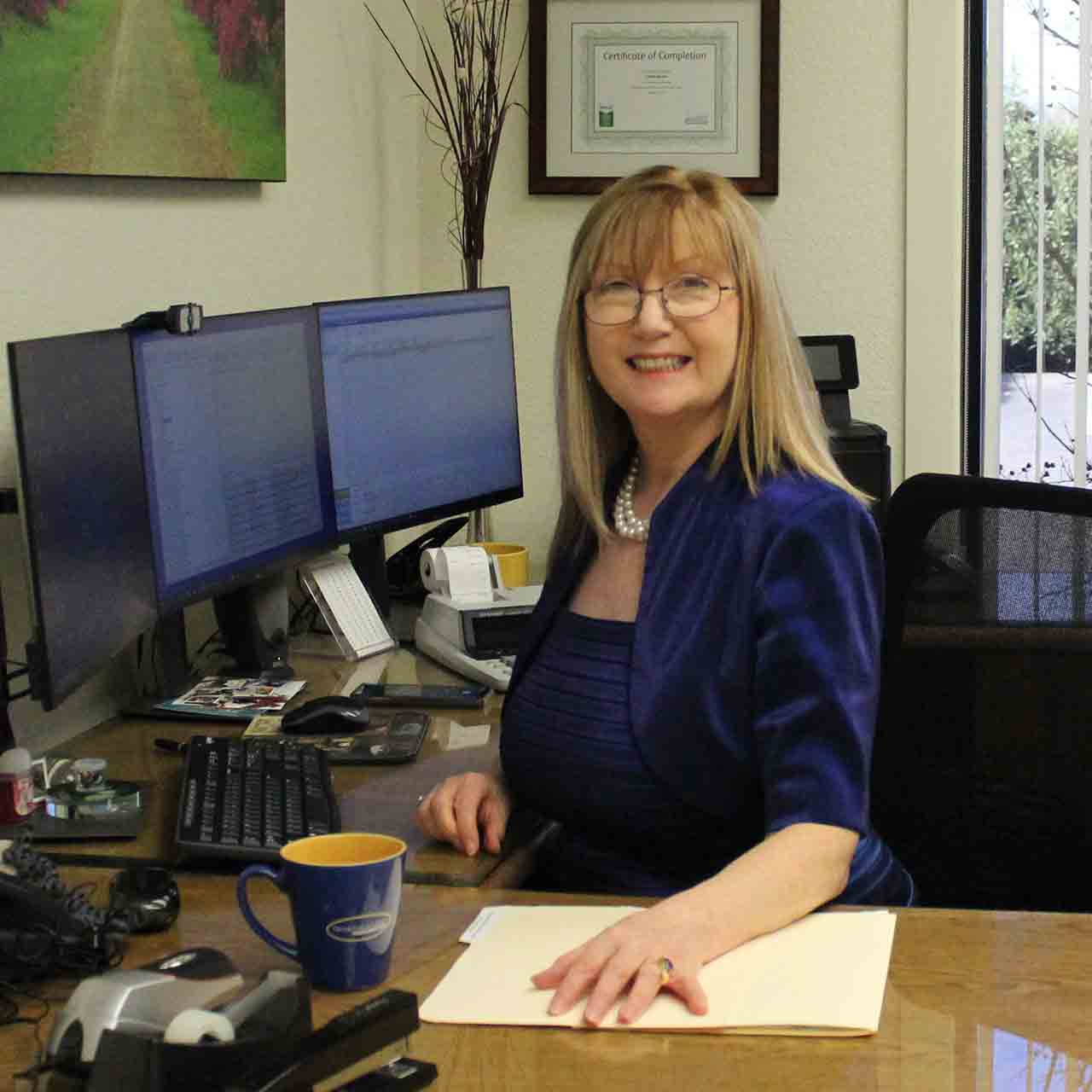 Karen Wilson - Bookkeeper
QuickBooks® Certified ProAdvisor
Originally from Glencoe, Minnesota, bookkeeper Karen Wilson joined us in June 2009. She handles client payroll, tax deposits, coding and data entry, check processing and bank statement reconciliation. Her focus is on meeting clients' expectations by completing requests correctly and in a timely manner.

She possesses bookkeeping expertise and experience as a credit union teller and loan officer. She's been a Quick Books ProAdvisor since 2012. She was a certified California Notary Public and previously held a real estate license. On-the-job training, plus courses in financial services, real estate and technical accounting add up to a strong foundation.

Karen, who says people would be surprised to learn that she's shy. She has lots of interests, among these are being with her three sons, James, Justin, Isaac and her cats Sweetie/Kitten and Bandit. Her mother had a green thumb that Karen says she did not inherit or learn. Karen also enjoys occasional comedy shows and baseball games. She's traveled to the Oregon coast and watched fireworks over the bay, been to Hawaii, where she took a helicopter tour over an active volcano and has also played at Disney World in Florida. When she can she visits her very large, extended family in Minnesota and enjoys the lakes.

In high school, Karen was master of the drill team and choreographed routines. A lifetime cat lover, she has completed six oil paintings of her feline friends. "They seem to have an independent spirit about them, filled with adventure and fun," she notes. Another of her talents is seen during her favorite time of year: Christmas, when she expresses her artistic side by decorating a tree and/or presents. "My family tells me the gifts are too pretty to open."

In the food department, Karen likes Mexican entrees best – probably due to her desire for tomatoes and avocados. Among her favorite meals is a combination of Doritos, cottage cheese and tomatoes. Regarding desserts, she tells us Minnesota has the best apple pie, but calls the strawberry rhubarb pie in Chaska, Minn., "unbeatable."

Karen says it's a pleasure to work with the Rea & Associates team, "everyone treats their clients in a respectful, professional way and adds a personal touch to their services."

She says Rea clients are friendly and she enjoys meeting and getting to know each one. Karen wants you to know that Rea & Associates provides a professional staff for accounting and tax services, and really cares about its customers.