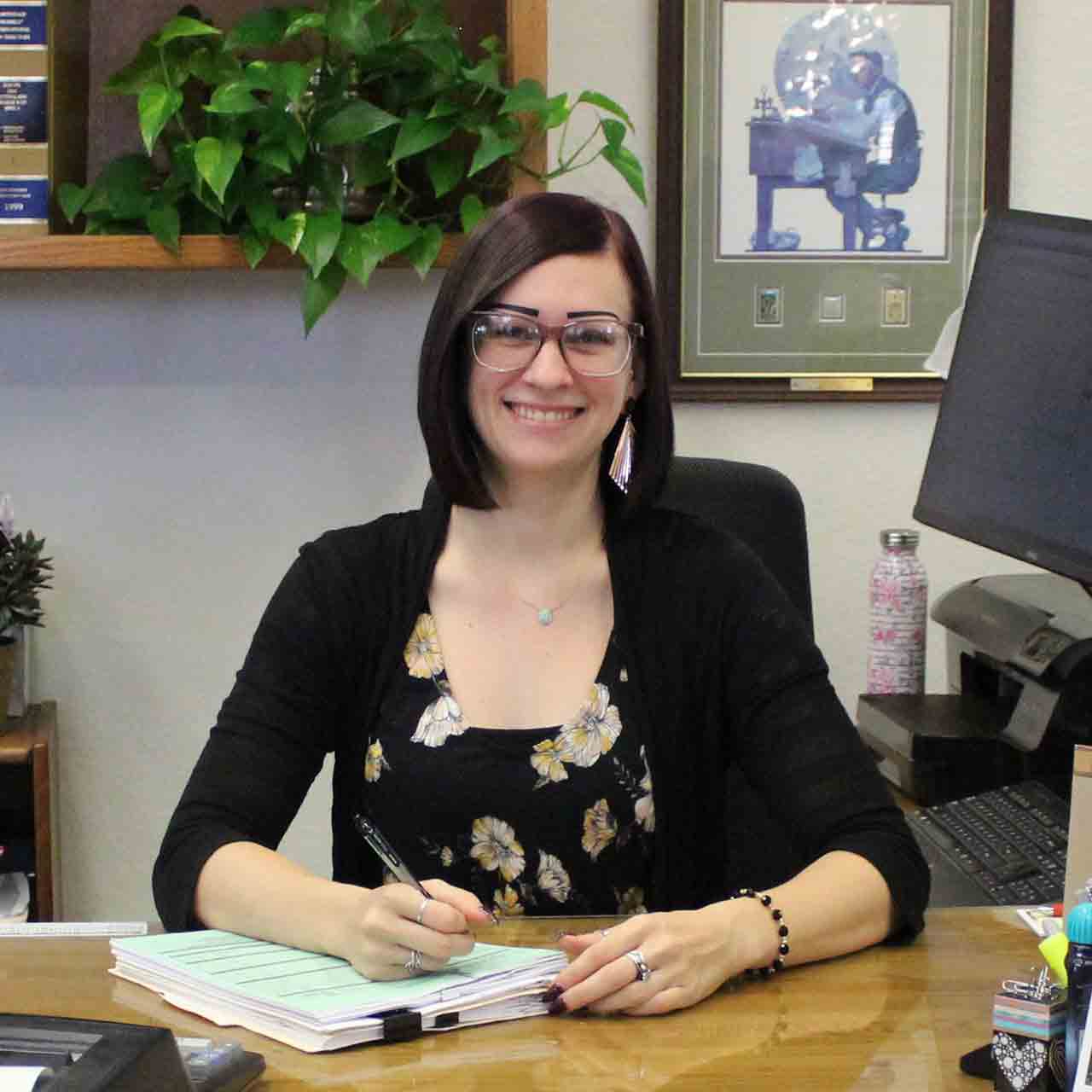 Heidi Davis - Receptionist
Originally from Santa Rosa, California, Heidi Davis became our receptionist in July 2018. Prior to joining the Rea & Associates family, she helped us through two tax seasons – and had a chance to really see what she was getting into!
Heidi takes care of our busy front office, schedules appointments, handles filing, prepares invoices, helps with payroll delivery, assembles, and delivers tax returns, runs office errands, and various other odds and ends. She also assists on Excel projects and is learning QuickBooks.
Heidi is a friendly and easy-going receptionist. She genuinely enjoys helping people and wants to make their lives less confusing. Besides being a people-person, Heidi is also an "animal person," growing up with various pets, including dogs, cats, frogs, lizards, and even a tarantula! She volunteered at an animal shelter, years ago, and loves all creatures big and small.
In her free time, Heidi enjoys listening to music, spending time with her family, going to concerts and festivals, and taking road trips around the state. Someday she wants visit Finland, Australia, Greece, and Disney World. She is a lifelong San Francisco Giants fan and has even stayed after games when some of the players high-fived fans. One thing she cannot wait for is going to a baseball game again.
One little-known fact about Heidi is her past gymnastics training, which spanned about a decade. For years, she was on a competitive trampoline team and practiced flips and routines for hours.
Heidi's favorite foods include sushi, Disneyland churros, Philly Cheesesteak, pizza, almost any dessert (especially chocolate), "Animal Style" burgers from In-N-Out, and iced coffee. She also likes tiramisu so much that she and her boyfriend RJ have a tradition of trying the tiramisu from everywhere they go that serves it.
She likes many types of music, but mainly listens to metal, classic rock and electronic music. She enjoys watching comedy and horror movies, along with anything Disney. Her favorite actors include Adam Sandler and Jim Carrey, and she is a huge fan of Tim Burton films. As a kid, Heidi probably watched Nightmare Before Christmas and Jurassic Park over a hundred times each. When asked about her heroes, Heidi chose her parents. "They don't give up, they don't stress over the small things, and they are always having fun."
The best time of the year is the fall, Heidi says, with its nice weather, pretty colors, and occasional thunderstorms. Her favorite holidays are Halloween and Thanksgiving.
Heidi feels very at home with the Rea & Associates' team, where she says everyone is professional, friendly, and helpful. She wants every client to feel that "you are important to us and we are here to help you. When you come here, you are family, and we'll make sure you are taken care of."