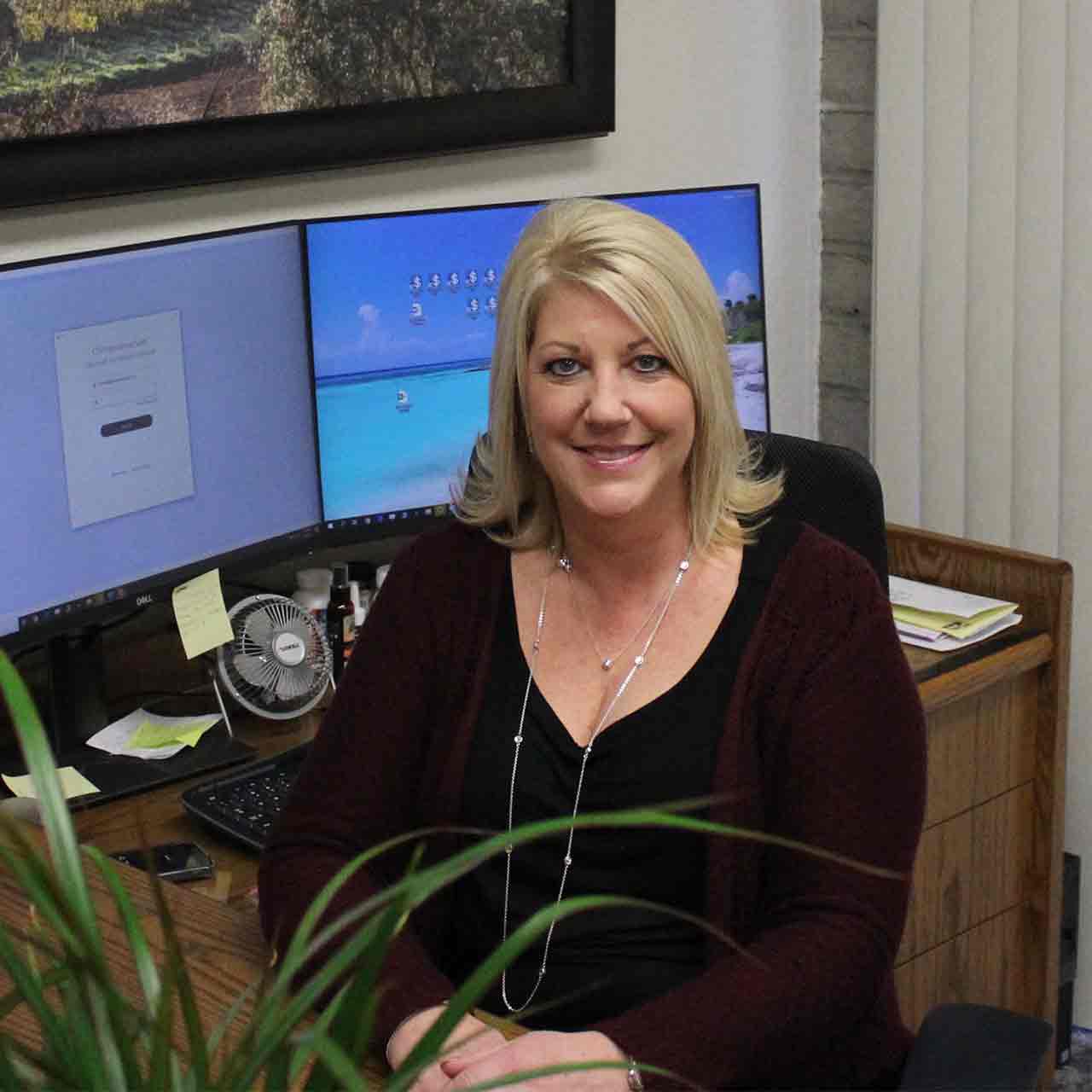 Deanna Van Unen - Administrative Assistant
Deanna Van Unen, administrative assistant with Rea & Associates since 1994, performs countless duties. She handles administrative billing, typing, scheduling appointments, client contact, tax return work which includes input, verification, review, assembly, client calls, training and typing of financial statements. She also works closely with Tim and Walter.

In 2013, she attended a week-long series of billing and tax classes in Hawaii. Her background includes five years as a chiropractic office manager and three years as a medical billing clerk.

Deanna and her husband Tony have two children, their daughter Chandler, and son Darian. With the children now grown, Deanna and Tony have been enjoying doing more traveling together. Deanna's interests include cooking, entertaining, gardening and having fun by the pool. Deanna also loves spending time cuddling with her family's beloved dogs, a pint-sized Shih Tzu and a rambunctious Chihuahua-Terrier mix name Max.

Deanna was born in Napa, California. When she was younger, she was on the swim team and won many awards. Today, she belongs to a Bunco group. One night a month, just the GIRLS get together for a "girls' night out." Deanna says her greatest talent is cooking. Her favorite foods are French onion soup and Caesar salad. She also goes for French fries dipped in ranch dressing

Has Deanna ever come across a celebrity? While in Las Vegas once, she and her husband were asked to be extras in a poker game on the Carson Daly show. Deanna was rather embarrassed when Carson sat by her and introduced himself while they were filming on live TV – especially since she had never heard of Carson and had no idea how to play poker!

When asked about working for Rea & Associates, Deanna says, "We're one big, happy family. We get along very well. Walter and Tim are great to work for." She continues, "We make it fun even if we're having a bad day, a problem with the kids or something personal. When somebody says, 'Hey, let's go have a fat, juicy hamburger,' then it all seems okay."

Deanna says her job specialty is client relations. "My goal for every client is to let each one know that I'm here for them no matter what," she says. "I love my clients! I want them to know that when they join our firm, they become part of our family."